Fast Food
In the US, the term "fast food" comes with a particular set of associations that usually involve the smell of French fries and grayish burger patties. But it's time we put those images aside because a new age of fast food has dawned. After many years of growth, the fast food system is finally growing smaller, in a good way.
Fast Food companies are staying away from large food processors and commercial kitchens, and they rely more on cooking food by hand. By reinventing what fast food used to be, these restaurants have raised the standards for everyone. Fast food is often considered as being unhealthy.
But trying to be good isn't always the easiest when you're on the go. There are many deep-frying, stuffing with cheese, and loads of fat, calories, and sodium that go into many fast food locations. Luckily, some are known for their healthier options, even if you aren't talking about the entire menu. Here are the 9 most beneficial fast food joints to choose from when other options aren't available.
…Continue reading to find out which restaurant chains offer a bunch of healthy options!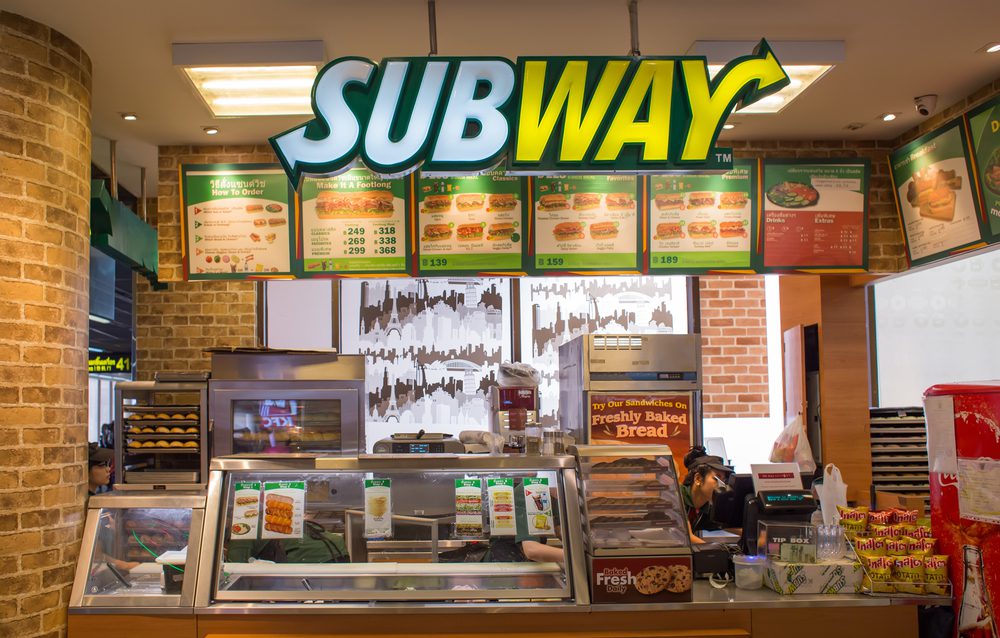 Subway
The main benefit of Subway is that you choose what you want on your sandwich. You can pack it in with veggies and skip the cheese, or add some avocado for some great fats. You can also get your sandwich in a flatbread for reduced carbs or turn any sandwich into a salad to skip the bread altogether.
This chain has over 44,000 restaurants in 110 different countries, including the US. Are you a person who heavily monitors health and fitness? Well, they serve build-it-yourself sub sandwiches with salads. For an even better option, you can skip the bread altogether. They can serve you salad with chicken breast and a variety of fresh vegetables.
McDonald's
This one will shock you! Yes, the home of the Big Mac can be one of the healthier places to eat, depending on what you order. They offer great-tasting and healthy parfaits, oatmeal, chicken snack wraps, and don't forget about their famous Egg McMuffin. So yes, it's possible to eat healthy at McDonald's!
The enormous chain is just about everywhere you go, so it's crucial to figure out what you CAN eat. At McDonald's, the general rule of thumb would be to skip the burgers and fish and opt for the grilled chicken.
You can either choose to eat it with the bun or go bunless and have it wrapped in lettuce for an even healthier alternative. Also, be sure to select apple dippers as a side instead of French fries, or go for one of their salads instead.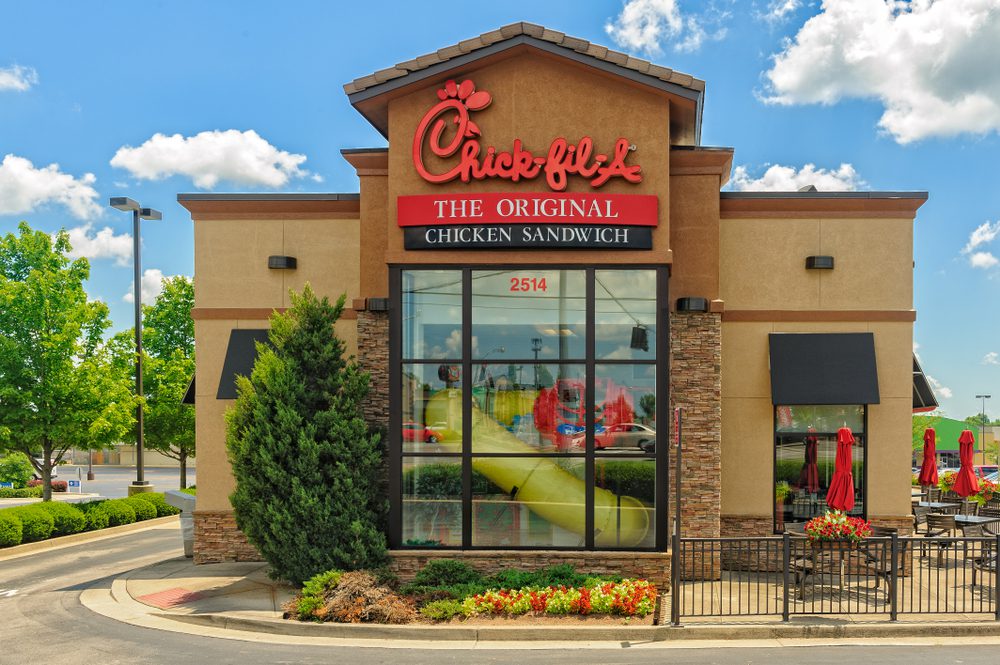 Chick-fil-A
This is another perfect example that would help you achieve better overall health and fitness. This restaurant is best known for their chicken sandwiches. It's also important to note that Chick-fil-A is the first fast food chain in the US to offer a menu that's free of trans fats.
They try to serve healthier dishes. Their kid's menu even has fruit cup sides and milk. It's also great about using fresh ingredients that don't contain too many preservatives or artificial ingredients. They make their food healthy every day, and their chicken sandwiches aren't bad.
Unfortunately, the bread and cheese might be a bit much depending on how healthy you eat. Their best option is the chicken salad or grilled chicken nuggets.
…Wanna know more about healthy living? Check this out: Eat These 8 Foods to Calm Anxiety (and Avoid These 6)
Chipotle
Tacos and burritos are some of our favorite foods. Chipotle Mexican Grill is a chain restaurant that specializes in just that. They try to serve organic foods only and with local ingredients. Also, they provide meats from naturally grown animals.
It's also very convenient because you can find Chipotle all over the US, but also in the UK, Canada, France, and Germany. This one is probably not as surprising since many people know about Chipotle's fresh ingredients and healthy options.
Nearly all of their choices are nutritive, so this depends on your limitations, such as wanting to go low-fat, vegetarian, or low-carb. Choose a bowl if you want to lower the calories and carbs, or go with a salad. You can choose the grilled chicken and vegetables, rice, and any toppings you like.
Panera Bread
This chain has more than 1,300 locations in the US and Canada. It's a bakery that features many low-fat and natural food choices. Customers can experience whole grains and fruit scattered throughout their menu options, and if you're traveling somewhere with a Panera, you're in luck!
This looks like a diner, but it's actually considered more of a fast food joint. You order at the counter and find your seat or take it to-go, but it doesn't offer a drive-thru. At Panera, you can choose any of their salads, sandwiches, or soups. Their chicken is hormone and antibiotic-free, and they offer the alternative of an apple instead of chips with sandwiches.
Einstein Bros. Bagels
Bear with us on this one. While you may think this chain shouldn't be on our list because bagels are full of carbs! Well, the real problem is when you start slathering cream cheese or butter on them.
That can definitely jeopardize your calorie count! But Einstein Bros. offers many healthier options like reduced-fat shmears, hummus, and peanut butter. Which is an ideal way to add healthy fat to breakfast or lunch. It also offers a Good Grains bagel with an impressive 4 grams of fiber.
Are you looking for a salad? You can order any in a half-size. We happen to also love the high-fiber Veg Out on a sesame seed bagel. And for the kiddos? We recommend the bagel dog and a fruit salad on the side.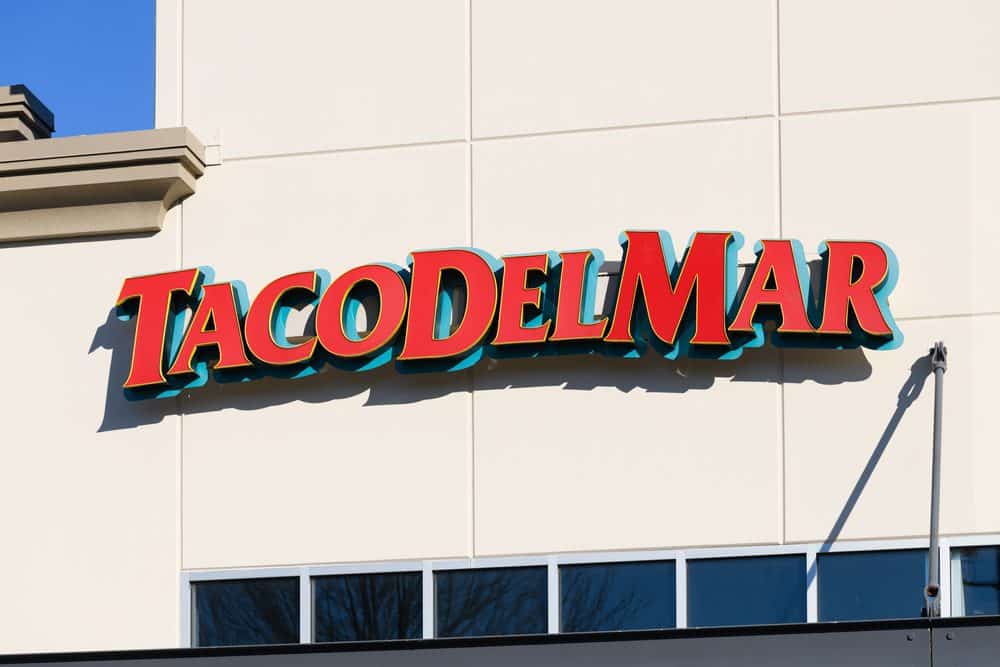 Taco Del Mar
This chain offers healthy fish options with some of the freshest ingredients. Just stay clear of the breakfast options. Especially the Mondo Breakfast Burritos. They have over 1000 calories! You may have noticed that they have Baja-style Mexican cuisine.
That means you'll get fresh ingredients and fish instead of beef and chicken. Whole grains are also easy to get here, with whole-wheat tortillas available as an alternative in burritos. This fast food joint also gets high praise for its 320-calorie chicken burrito, available at most locations.
But what impressed us most was that Taco Del Mar banned lard from its beans, and they bake their fish and taco shells instead of frying them. Our recommendation for this delicious location is the Mondito-size burrito, which fills you up but keeps the fat and sodium in check.
Au Bon Pain
With over 280 locations nationwide, this restaurant is a pioneer in healthy fast food. Au Bon Pain serves sandwiches, soups, salads, and hot entrees made with whole grains, veggies, and hormone-free chicken.
One unique feature is that Au Bon Pain supplies on-site nutritional information via computer kiosks, so before you even order, you know each choice's calories, fat, and sodium. It's a great way to keep track of your diet.
We recommend the Yummy low-cal soups, from Jamaican Black Bean to Fire Roasted Exotic Grains and Vegetables. The only thing we suggest you bear in mind is that the sodium counts can get high if you don't pay attention.
Corner Bakery Cafe
This chain only has 111 locations, so you won't find it everywhere. But if you're lucky enough to have one in your area, you'll love the egg white omelets with green peppers, red peppers, and onions. The Swiss oatmeal is also another breakfast favorite. But what is so special about Corner Bakery? It's got an amazing breakfast menu, which is rare for the fast food world.
Customers love the Farmer's Scrambler. It's eggs scrambled with red and green bell peppers, red onion, mushrooms, potatoes, and Cheddar cheese. There's also Swiss oatmeal, a chilled European breakfast cereal made with rolled oats, bananas, currants, green apples, dried cranberries, low-fat yogurt, and skim milk.
We also recommend their healthy oven-roasted chicken that comes on most pasta and salads. Unfortunately, you have to go to their website if you want nutritional info.
Takeaway
So just because a restaurant has a reputation for junk food, just take your time and read their menus because they always have healthy options added in there as well. Or you can have the meals modified in most places to suit your overall health and fitness. Some restaurants will also offer gluten-free options and vegetarian dishes.
Think of it this way: It's their business. They don't want to lose their customers. So, they would naturally also think about their more health-conscious clients! The next time you rush to find a fast food restaurant, make sure you look for options that fit your lifestyle.
Also, keep in mind that many of these places offer meals based on bread, high-calorie items, and tortillas. So, you should find the best restaurants out of the many in our country. But you can rest assured. Many of them offer low-carb menus and many items that can be modified to your liking.
If you're not into fast food restaurants and you prefer to cook at home but don't have any idea what recipe to try, check out this book, because it has several delicious recipes and tips that will turn you into a chef in no time! And yes, all of them are healthy!
…Did you find this article about fast-food restaurants helpful? What is your favorite fast food place? Keep us up to date and tell us about your own experience in the comments section!
…And You May Also Like: 8 Signs You've Had Enough Coffee for Today