You know that summer is right around the corner, right? And you know what that means, right? It's time to show off that summer body! If it's still a work in progress, then it's time we talk about setting unrealistic goals that might leave you discouraged.
It's supposed to be an encouraging process, where you notice little by little the progress that you worked so hard to achieve. However, sometimes we want to see things unfolding faster than they should, and I think this applies, even more, when it comes to body goals.
That's why we thought it would be extremely useful to ask personal trainers what we should expect from this process, as health should be our number one priority, above anything else.
10 realistic fitness goals to remember: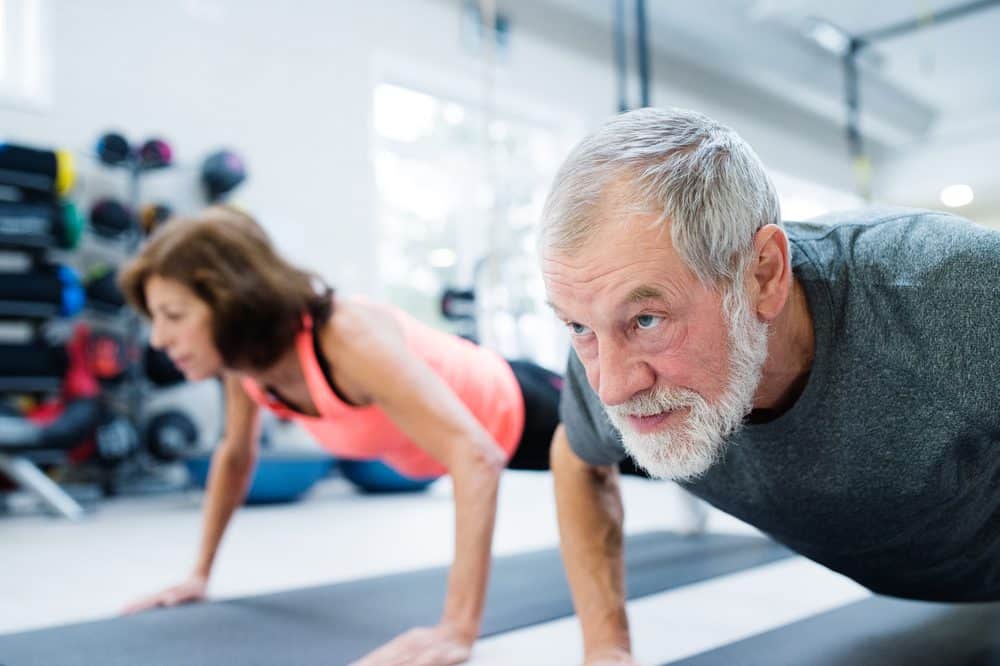 Work out 12 days a month
The first fitness goal on our list is building consistency. Consistency is the ultimate key to creating proper exercise habits and getting results. However, sometimes keeping yourself motivated can be difficult, especially if you have been inactive for some time.
Mike Donavanik, who's an NSCA-certified strength and conditioning specialist and founder of the fitness app "Sweat Factor" recommends setting a smaller goal that you know it's achievable, such as three workouts a week.
You can easily achieve this by scheduling sweat sessions in advance. Mark a minimum of 12 days a month when you know you will have the time to exercise. Then, just set your phone reminders for those 12 days so you'll remember to pack your gym clothes or shoes.
Run continuously for 1 mile in 6 weeks
These goals will be extremely beneficial for someone who hasn't been working out in a while and is looking forward to improving their cardiovascular health. Building cardiovascular endurance improves your bone, heart, and immune health while reducing the risk of heart disease and type 2 diabetes.
While for some people, one mile might seem daunting, Clausen suggested focusing at first on shorter distances, such as only half a mile. Then, if you gradually increase the distance every week while tracking your progress, you'll notice that the effort will last longer. Also, instead of focusing on becoming the fastest runner in the area, it's best to maintain an easy, steady pace.
Try a new workout a week until you find one you like
The next fitness goal involves choosing to do the exercises you like the most.We recommend sticking to that exercise that you like doing. Try different workouts every month until you'll find one that you like. Plus, making different kinds of exercises will challenge your body, work on new muscles, and build all sorts of skills, so you'll likely see a variety of results.
Create a list of workouts that seem appealing to you, whether we're talking about yoga, running, kickboxing, or even trampolining. Then, look into class schedules at your local gyms or fitness boutiques, and schedule ahead. If you'd rather learn from home, search out online some online fitness apps.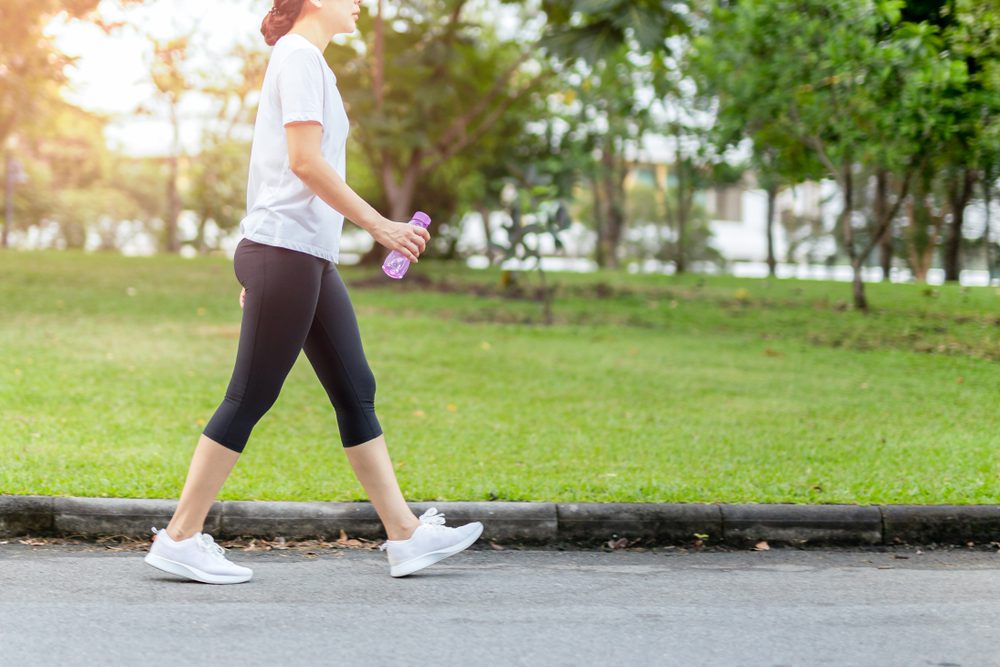 Average 10,000 steps a day each month
The next fitness goal involves walking. Unlike cardio exercises like running, walking is much easier on the joints. Not to mention that keeping a brisk pace will assure you other health benefits such as reduced stress and better immune function. Even so, achieving a strict 10,000 steps a day might seem a bit daunting.
That's why it's better to focus on an average for the month, so you can ease the pressure off your shoulders. Because let's be honest, there are some days when you will just sit on the couch. And since daily steps might vary from day to day, Clausen highly recommends scheduling a long walk ahead of time, like on weekends or when you know you have a lighter workload.
Do a certain number of push-ups in 4-6 weeks
As Becky Miner, NASM-CPT and a nutrition coach for Macros Inc. confirm, there is no better exercise to increase your upper body strength than push-ups. That's because it's such a simple, classic movie that engages all the muscles from your shoulders, chest, arms, and abs all at the same time.
Not to mention that they require no special equipment and can be done anytime, anywhere. Try setting a goal for yourself on how many you want to do in a month. If you find the traditional push-ups on your toes to be too challenging, there are fewer beginner variations that you might try:
incline push-ups – you can do it against a stable counter, bench, or chair. But be careful, as the more parallel the floor will be, so will the variation.
knee push-ups – this is like a regular push-up, but your knees will be on the floor at a 45-degree angle.
combo push-ups – if you find knee push-ups too easy, but still can't do a traditional one, try starting in the classic position.
…To be able to reach this goal, we recommend doing your push-ups on this handy workout mat!
Rest for eight full days a month
Once you've established your fitness goal, it will be much easier to push your body every day. Even so, rest days are very important, not only because we need a good Netflix binge, but also because our muscles need it just as much.
These breaks will help your muscles repair themselves so they can become even stronger, as Kollins Ezekh, a NASM-certified personal trainer and owner of Mayweather Boxing + Fitness explained. However, how many rest days you decide on, it's up to you.
Clausen would advise you to allow at least two days a week. If you're doing something new, you might want even more. Plus, if you feel good, you'll still be able to incorporate light movement into your rest days, such as taking a walk or doing some gentle yoga.
Stretch for 15 minutes after each workout
Even if stretching might not burn calories or give you six-pack abs, it's still very important. According to the National Academy of Sports Medicine, stretching increases your flexibility, which also improves the range of motion, and reduces inflammation.
The ideal time to stretch those ligaments and tendons is after you exercise, as your body already loosened and warmed up. Also, "stretching offers you a nice transition for your body and mind, from the workout state to a resting state.
Plus, did you know that you should spend 25% of your workout recovering? If you planned on doing one hour of exercise, spend the last 15 minutes stretching. Ezekh highly recommends stretching the muscles you focused on that day and holding to each stretch for 15 to 45 seconds.
Hold a 1-minute plank in 30 days
The next fitness goal is for those who want to improve their posture. Planks are great for a full-body exercise that focuses on the muscles in your chest, arms, legs, and your core, of course. The importance of having a strong core is not only linked to aesthetics: it keeps a proper posture which reduces back pain and many other possible injuries.
However, just because planks are stationary, you shouldn't be fooled by that, as they are extremely hard. To work your way up to the one-minute goal, you need to hold a plank about two or three times per week. Start with 20 to 30 seconds and then increase the duration by 5-second increments. You might also begin on your knees and work your way up to a plank on your toes.
Drink 2-3 liters of water daily for a month
Drinking water is highly important for preventing dehydration, which might hinder your workout and cause fatigue, dizziness, and fainting, as the National Library of Medicine confirmed. That's why it's extremely important for your goal to be drinking a lot of water throughout the day, so you'll be all ready hydrated when your body will start sweating out.
The amount of water you should be drinking daily should strictly depend on your activity level, diet, body weight, and even the climate in the area you live in. Generally, men should try to consume 3.7 liters (or 15.5 cups) of water and women should aim to drink 2.7 liters (or 11.5 cups).
If you enjoyed reading this article on fitness goals, we also recommend reading Sleep: 7 Reasons Why You Should Prioritize It.