After the age of 65, Medicare Parts A and B, often known as Original Medicare or Traditional Medicare, pay a major amount of your medical expenditures. Part A (hospital insurance) assists in the payment of inpatient hospital stays, skilled nursing facility stays surgery, hospice care, and even certain home health care.
Part B (medical insurance) contributes to the cost of doctor's appointments, outpatient treatment, some preventative services, and some medical equipment and supplies. Most people can begin signing up for the federal health insurance program three months before their 65th birthday.
It's critical to recognize that both Parts A and B create substantial gaps in your healthcare coverage. This is why a rising number of Medicare seniors are opting for Medicare Advantage, which claims to cover some of those gaps.
A private Medicare Advantage plan can provide additional benefits and lower rates. However, according to a study from the Office of Inspector General, some members are being refused the required care.
Here's a deeper look at what the federal program doesn't cover, as well as information on supplemental insurance plans, Medicare Advantage, and techniques to assist handle the extra costs, so you don't find up with unexpected medical bills in retirement.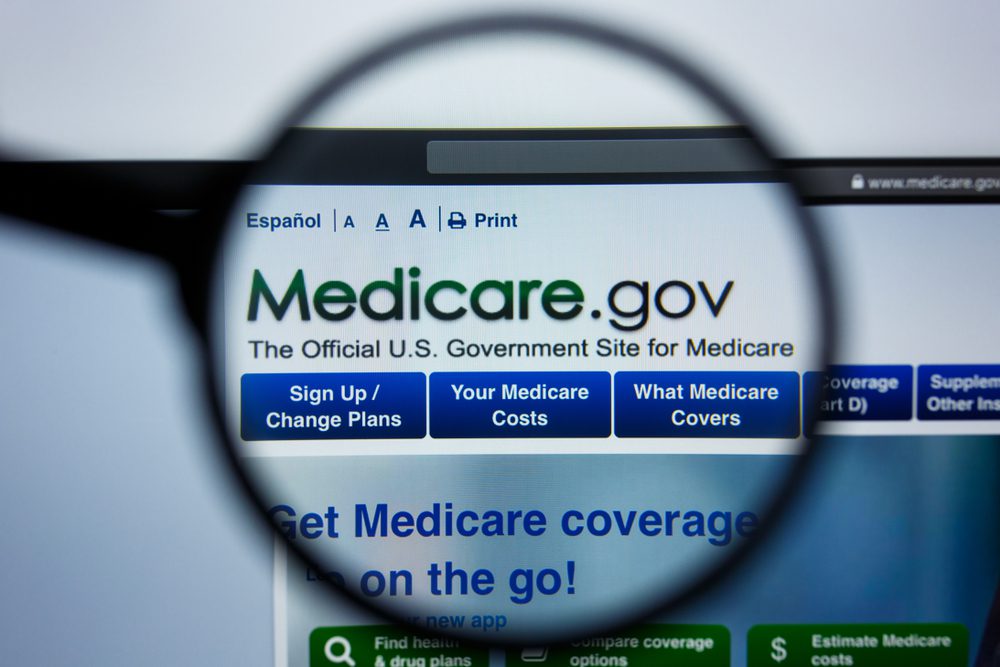 What Does Medicare Pay For?
Original Medicare is a federal insurance program for adults aged 65 and up. Part A (the hospital insurance) and Part B (the medical insurance) are the two portions of original Medicare.
Part A
Part A coverage often covers the following:
Hospital inpatient treatment
Hospice care
Skilled nursing facility care
Home healthcare
Nursing home care (not covered if custodial or long-term care is the sole care required)
If you or your loved one worked and paid the federal program taxes when employed, you can generally receive Part A coverage without paying a fee.
Part B
Part B is the medical insurance element. It covers medically required services and supplies that satisfy established standards of practice and are used to treat or diagnose any medical conditions.
Vaccines and mammograms are examples of preventative therapy that can help prevent sickness or identify it early. Part B includes the following items and services:
Clinical research
Durable medical equipment
Ambulance services
Mental healthcare
Things Medicare Doesn't Cover
What the federal health insurance program does not cover is one of the most frequently asked topics. While it covers a large number of your medical expenses, it does not cover all. As reported by the latest data, the following products and services are not covered by Medicare:
1. Prescription Drugs
Outpatient prescription drug coverage is not provided by the program, but you can purchase a separate Part D prescription drug insurance that does or a Medicare Advantage plan that covers both medical and medication expenditures. (Some retiree healthcare program provides prescription medication coverage as well.)
When you join the federal program or lose other medication coverage, you can sign up for Part D or Medicare Advantage coverage. You can also adjust policies during the autumn open enrollment period. Using the Medicare Plan Finder, you can compare the costs and coverage for your prescriptions under Part D.
2. Long-Term Care
The cost of long-term care is one of the most significant possible costs of retirement. According to the Genworth Cost of Care Study, a private room in a nursing home was roughly $107,300 in 2022; an assisted-living facility room was $51,800; and 44 hours per week of home health aide care were $55,200.
The federal health insurance program covers some skilled nursing services but not custodial care, such as assistance with washing, dressing, and other daily chores. To cover these costs, you can get long-term care insurance or a combination of long-term care and life insurance policy.
An annuity can also be purchased with a long-term care rider, which can assist with the expense of long-term care.
3. Deductibles and Co-Pays
Part A covers hospital stays, whereas Part B covers doctor visits and outpatient care. However, deductibles and co-payments are your responsibility.
In 2023, you have to pay a $1,600 Part A deductible before coverage begins, as well as a share of the cost of extended hospital stays $400 per day for days 61-90 in the hospital and $800 per day beyond that.
Be aware that the program will only pay for a total of 60 days above the 90-day maximum in your lifetime, known as "lifetime reserve days," after which you will be liable for the whole hospital cost.
Part B generally covers 80% of doctor's visits, lab tests, and x-rays, but after a $226 deductible in 2023, you'll be responsible for 20% of the expenditures. If you don't have additional coverage from a retiree health insurance policy, a Medigap policy or a Medicare Advantage plan can fill in the gaps.
Private insurers sell Medigap insurance, which comes in ten standardized forms that pick up where the federal program breaks off. If you acquire Medicare supplement coverage within six months of enrolling in Part B, insurers can not turn you down or charge you more because you have a pre-existing disease.
For additional information, go to Medicare.gov and look for Choosing a Medigap Policy.
Through a private insurer, Medicare Advantage plans provide medical and medication coverage, as well as supplementary benefits such as vision and dental care. During their annual open enrollment period, you can transfer to Medicare Advantage plans.
4. Most Dental Care
Routine dental appointments, teeth cleanings, fillings, dentures, and most tooth extractions are not covered by the federal health insurance program. Some Medicare Advantage plans provide basic cleanings and X-rays, but they usually have a $1,500 annual coverage maximum.
An added dental insurance policy or a dental discount plan might potentially provide coverage.
An alternative is to save money in a health savings account before enrolling in the federal health insurance program; the money can be used tax-free for medical, dental, and other out-of-pocket expenses at any age (new contributions to an HSA cannot be made after you join Medicare).
5. Routine Vision Care
Routine eye exams and your glasses are often not covered by the federal health insurance program (exceptions do include an annual exam if you have diabetes or eyeglasses after having specific kinds of cataract surgery).
However, some Medicare Advantage plans offer vision coverage, or you may be able to purchase separate supplementary insurance that includes both dental and eye care.
If you save money in a health savings account before enrolling in the program, you can use it tax-free for glasses, contact lenses, prescription sunglasses, and other out-of-pocket charges for vision care at any age.
6. Hearing Aids
Routine hearing examinations and hearing aids, which may cost up to $3,250 per ear, are not covered by Medicare.
However, hearing aids and fitting tests are covered by some Medicare Advantage plans, and some discount programs offer lower-cost hearing devices. If you save up some money in an HSA before enrolling in the program, you can use it to pay for hearing aids and other out-of-pocket expenditures tax-free.
7. Medical Care Overseas
The federal health insurance program normally does not cover care when traveling outside of the United States, except in extremely restricted instances (such as on a cruise ship within six hours of a U.S. port). However, certain supplement policies will pay up to 80% of the cost of emergency care abroad.
Furthermore, some Medicare Advantage plans provide emergency medical treatment while traveling.
Alternatively, you might get travel insurance coverage that covers some medical bills while you're outside of the United States and may even cover emergency medical evacuation, which can cost tens of thousands of dollars if you're transported by medical aircraft or helicopter.
8. Cosmetic Surgery Coverage
Medicare, like many health insurance programs, does not normally cover cosmetic surgery. There are, however, a few exceptions.
Breast prosthesis for breast reconstruction is covered by the program if you had a mastectomy due to breast cancer.
Furthermore, if cosmetic surgery is considered required as a consequence of unintentional damage or to improve the function of a deformed body part, the federal program will reimburse 80% of the approved costs.
For example, Rhinoplasty is a technique that alters the form and contour of the nose.
The federal health insurance program will likely reimburse a rhinoplasty if a doctor determines surgery is medically required to treat a congenital abnormality or severe damage that creates a functional impairment.
It may also be covered to treat a persistent nasal blockage that hasn't responded to less invasive treatment.
Medicare, on the other hand, will never cover a cosmetic treatment.
Some treatments may require prior permission from the program. In these situations, the hospital or physician must send Medicare medical records for evaluation.
How to Get Coverage for Extra Services
If you require coverage for things or services that Original Medicare does not cover, you can enroll in the Advantage plan.
Medicare Advantage plans, often known as Medicare Part C, are program-approved private insurance plans. Medicare Advantage programs combine your Part A and Part B benefits into a single plan, and the majority of plans also provide prescription drug coverage.
They can cover extra services and things that Original Medicare does not cover. Medicare Advantage plans, for example, frequently include vision, hearing, and dental care, and some even pay for wellness programs.
Some Medicare Advantage plans charge a monthly payment in addition to your Part B premium. According to the Kaiser Family Foundation, the average monthly premium for the Advantage plan in 2023 is $18, making it a cost-effective option for Original Medicare if you want additional coverage.
Use the Medicare Plan Finder to locate a plan that works for you. You can explore various plans, compare pricing, and examine coverage choices. You can use the tool to verify that you select the best plan for you, one that covers all of the services you use.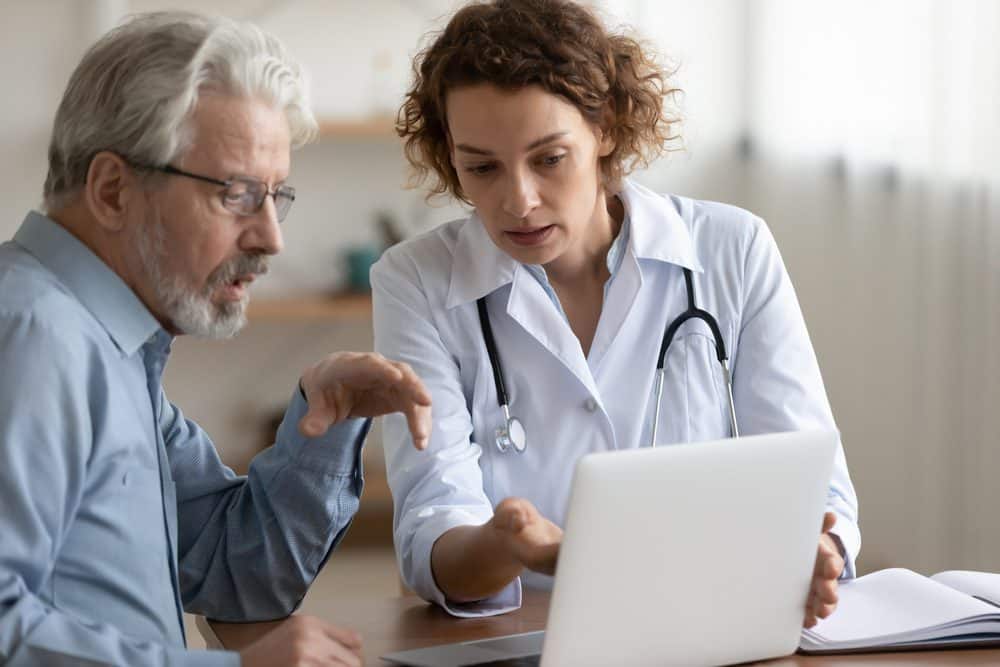 A Note About Medicare Advantage
This program may cover some items that standard Medicare does not.
However, as previously stated, an April investigation from the Inspector General's Office indicated that certain Medicare Advantage insurance carriers inappropriately refused care or payments for care that would have been delivered to beneficiaries if they had chosen conventional Medicare.
According to the Inspector General of the Department of Health and Human Treatments, Medicare Advantage insurance carriers "occasionally delayed or rejected" patient access to services "even if the requests matched Medicare coverage standards.
Some services that fulfilled both Medicare coverage requirements" and the organizations' billing guidelines were also "denied payments to providers," according to the Advantage insurance providers. This might delay or prevent required care for recipients, putting a strain on medical professionals.
The report also discovered that 13% of the time that Medicare Advantage providers denied prior authorization requests, the requests met rules that would have made them eligible under original Medicare, implying that they would have been approved if the beneficiaries had not chosen Advantage over standard Medicare.
According to the research, Advantage insurance providers first "applied clinical criteria that are not listed in the program coverage standards" in such cases. They may, for example, need an x-ray before allowing more sophisticated imaging.
Furthermore, Advantage insurance providers declined several previous authorizations for care because the requests lacked sufficient paperwork to warrant approval. According to the inspector general, our examiners decided that the current beneficiary medical data was adequate to support the medical necessity of the therapies.
When questioned, the Advantage insurance carriers would frequently change their conclusions. As a result, patients must be able to argue for required coverage if it is rejected.
The Bottom Line
If you are considering utilizing a Medicare plan, you should do your research thoroughly. Make sure to read the small print. Before selecting one, obtain a complete list of all co-pays and deductibles.
Also, make sure that all of your doctors accept the plan and that all of your prescriptions are covered (if the plan includes Part D prescription drug coverage).
If the plan does not cover your present doctors, be sure that the plan's doctors are acceptable to you and that they accept new patients insured by the plan.
If you looking for more advice on healthcare insurance, make sure you read this book!
You might also like: 4 Best and Worst U.S. States for Healthcare.