So, we have this scenario: you plan on becoming super talented in the kitchen. In fact, you want to be SO GOOD, that you can learn to do three different meals at once, waste 0 food, use everything, and make everything as delicious as it can get.
I can only wish you the best of luck! Or even better…you might check this article for a couple of cooking hacks that could really save you some time and effort. These cooking hacks are so good, that you won't believe how far you lived without knowing them.
Don't forget to try them out and tell us in the comment section which ones you found really helpful!
Get ready for some cooking hacks!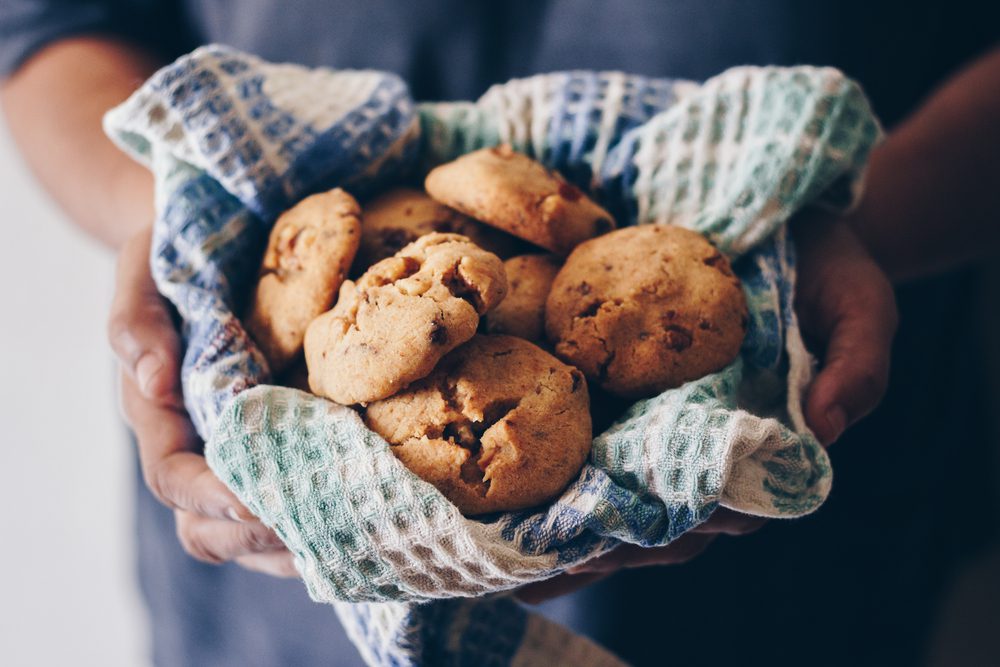 Keep cookies soft
If you want to keep cookies and other baked foods as soft as possible, the best thing to do is to add a slice of store-bought white bread to an airtight container. This way, your cakes, cookies, and muffins will manage to keep their day-one softness.
Craft DIY Mason Jar Shakers
Your bulk spices and baking supplies will instantly get the needed upgrade. Save all the lids you got from parmesan shakers and gather your small mason jars. Then, screw the lid on and you'll end up with a handy tool to sprinkle and measure.
Slice Steak Fries
The next cooking hack is a favorite of mine. If you're dreaming about those scratch-made potato wedges from your favorite restaurant, so do I. But did you know that the answer is waiting for you in your kitchen drawer? All you have to do is cut one end of the potato for stability, then push an apple slicer through.
Then, add your favorite spices or follow our recipe for Parmesan Potato Wedges. Should I even specify that you can use it with sweet potatoes too?
Freeze a Soup Starter
If you want to have garden-fresh flavors all year round, just freeze farmers' market veggies in resealable bags during their season. A classic soup starter known as mirepoix is simply made by combining 2/3 onion with 1/3 carrot and celery. The aromatic combination will give your soup or broth a sweet flavor.
Use Sheet Pans as Trays
The next cooking hack is life-saving, believe me. You probably never thought of this, but sheet pans aren't just for dinner! Use that baking sheet to keep yourself organized while you're preparing your meal. Keep the ingredients in one place, so you can be efficient and clean up as little as possible. Food preparation doesn't have to be such a drag, especially when you try these tips!
Use Your Oven as a Proofing Drawer
In some cases, the kitchen is simply too cold to cook good homemade bread. If that is the case, pop the dough in the oven, but don't turn it on. Instead, just place a pan of simmering water below your dough and shut the door of the oven. The warmth and humidity will get you the needed results.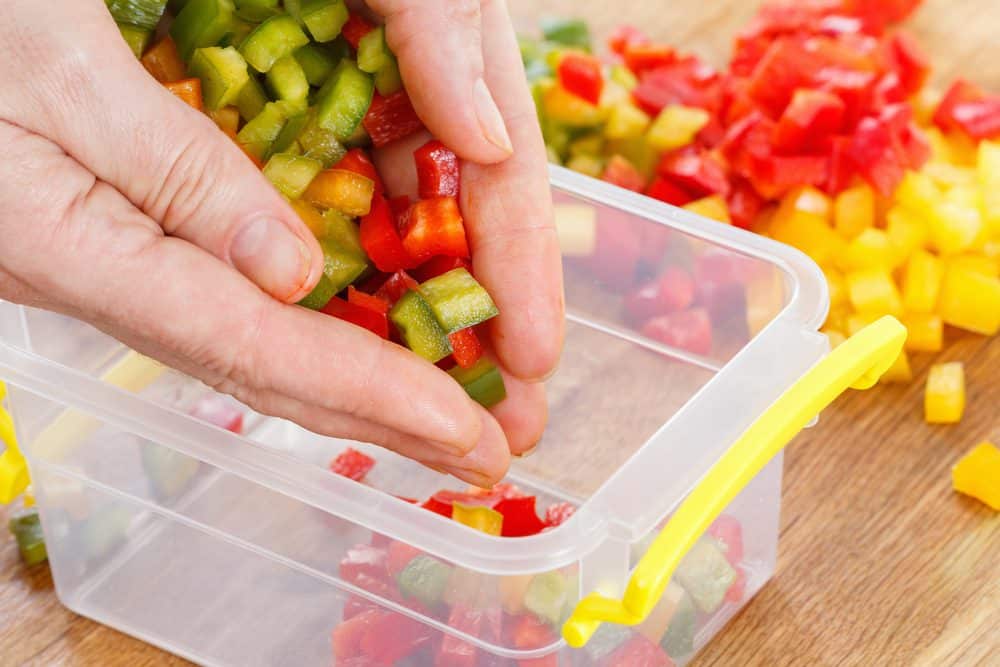 Freeze Single-Serving
If you want to become the ultimate upcycling master, this cooking hack is a good start! For this, you'll need egg cartons, as they're ideal for freezing small portions of homemade sauce. Cover and freeze leftovers such as pesto or homemade mayo and transfer cubes to a resealable freezer bag.
Soften Butter (Even if You Forgot to Take It Out of the Fridge)
If you simply can't remember to take the butter out of the fridge when you're about to cook a new recipe, don't worry! We have a cooking hack for this, as there are various ways to soften butter fast. The easiest way is simply to cut the butter into cubes and let it sit on the counter for only 20 minutes. It will be easier for smaller pieces to soften up.
Prevent Bowls from Slipping
The next cooking hack is something you'll most likey love! When you're right in the middle of the action, you might need some extra help. Take the advice of professional chefs, and put a damp dish towel under your mixing bowl to prevent things from slipping and sliding on as you keep on mixing. This tip will work just as well with a cutting board too.
Chill Wine Super Fast
Let's be honest, no one actually likes lukewarm bubbly. Find a tall pitcher that has the height of your wine bottle and gets cooling. Then, immerse the bottle in ice water with a bit of salt and turn it in every couple of minutes. Your booze will definitely chill in less than 20 minutes.
Get Golden Brown Air Fryer Food
Who doesn't love air fryers? They give us the crispy fried texture we all love, without all that extra and unwanted grease. Even so, air fryers won't always produce that golden hue we want to see. If you want that perfect golden color, just give your foods a quick spritz of cooking spray before putting them into the air fryer basket.
Keep Ice Cream Cool
How many of you know that bubble wrap is such a great insulator? When you're traveling, keep your Chunky Monkey cold and fresh by wrapping the pint in plastic bubble wrap. It will stay as firm as possible for hours.
Make Frozen Rolls Seem
Elevate your bread basket by adding an extra ingredient to your frozen rolls. Brush the top with egg wash and dip into your favorite seasoning blend, seeds, or cheeses.
Get Eggs to Room Temperature Fast
When you bake, it's super important to use ingredients at room temperature. If you forget to take your eggs out of your fridge, don't worry. Take them out and leave them for a couple of minutes in hot water.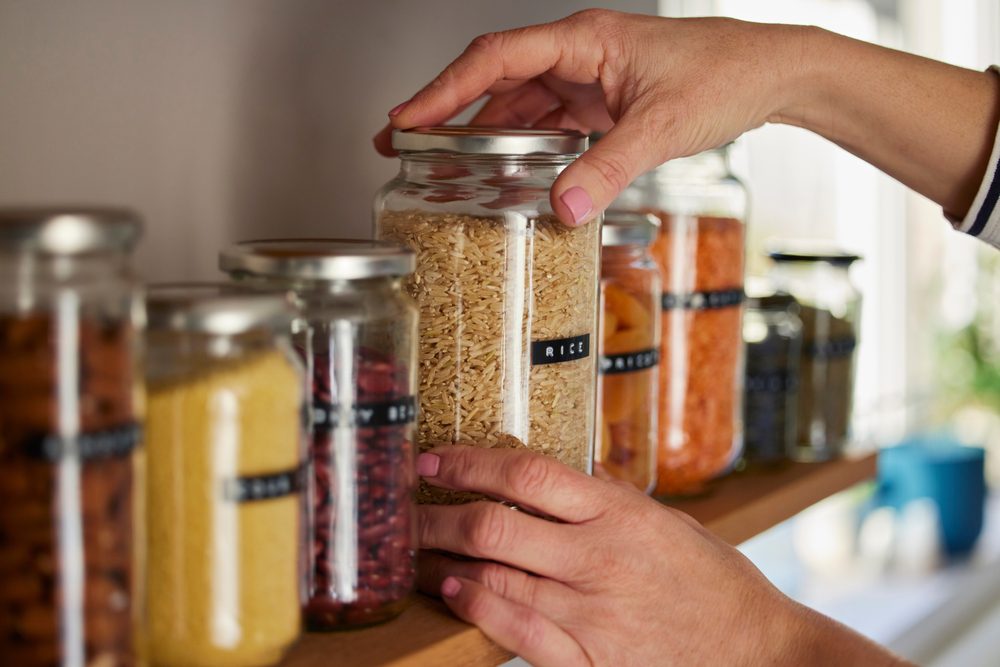 Label Jars the Thrifty Way
If you want to label your jars, you can easily do it with rubber bands. Wrap them around your mason jars and you'll never mistake sugar for salt again. There's another benefit to it: it makes jars easier to open.
If you're looking for some jar labels, Amazon has plenty of options!
Stop Stirring Peanut Butter
If you're simply tired of mixing oil back into your peanut butter, don't worry, I have a cooking hack that is here to help you! Try storing the jar upside-down. When you are ready to have some peanut butter and jelly, just turn it right-side up.
Stop Cheese from Sticking
Grated cheese is absolutely delicious, but it can be super annoying to grate it. To make it easier to clean up, just use a quick spritz of cooking spray on your grater to avoid sticky cheese.
Make a Big-Batch Cooling Rack
The ironing board will be your new kitchen best friend. You can use it as an extra counter space, and even as a makeshift cooling rack after you remove the cover. Isn't it mind-blowing?
Use Canning Tons For Hot Dishes
It can be extremely tricky to remove ramekins from their hot water bath. But try using canning tongs! Their edges are round and non-slippery, which will make it easier to lift the ramekin, without splashing anything.
Conclusion
For those who love cooking, these hacks may help you make this hobby more enjoyable. There are obviously plenty of them on the Internet, so feel free to try the ones you think will work for you. If you have other cooking hacks that you feel like sharing with us, feel free to write them in the comments section!
If you enjoyed reading this article on cooking hacks, we also recommend reading: 7 Body Parts You're Washing The Wrong Way (and Solutions).